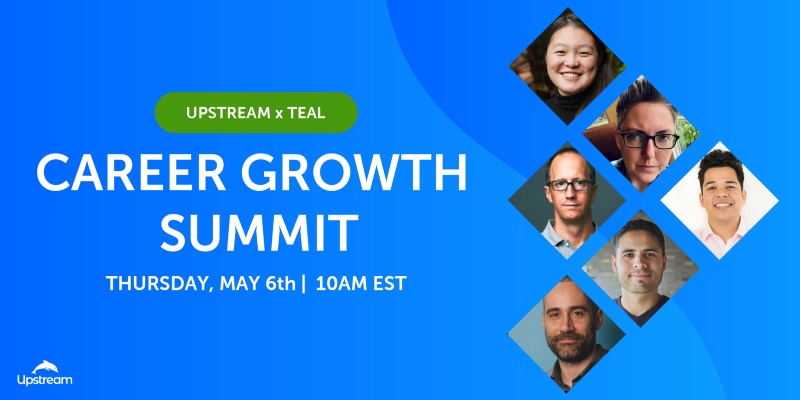 Meet Industry Experts at Teal's Career Growth Summit on Upstream this Thursday
Hey everyone,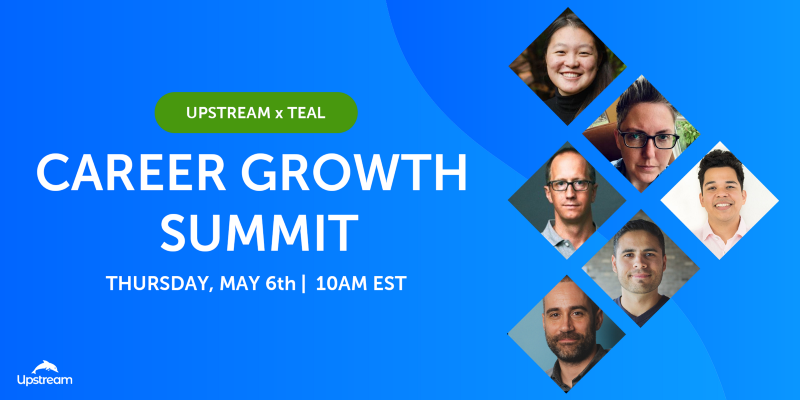 Hey everyone,
We're super excited to partner with Teal on their Career Growth Summit this Thursday.
Teal's Industry Insider Series sessions are deep-dives on an industry with a panel of experts. Each session will be live on Upstream!
Teal has brought together an incredible line-up of experts from companies including WeWork, GoFundMe, Airtime, Canva, and Checkout.com discussing HR, marketing, product management, strategy and operations, community management, and more.
Event Details (RSVP at the links below!)
Date: Thursday, May 6, 2021
10am ET:
11am ET:
12pm ET
1pm ET:
The Industry Insider Series is a great opportunity to gain insights on transitioning to a new industry and meet other professionals.
The events will be 25-minute interview sessions with four 1:1 video breakouts, 5 minutes each.
This is an Open Event, which means that you can RSVP without needing to be accepted into the community. After the event the community (Career Growth) will likely be gated and periodic events will be run by Teal.
Look forward to seeing you there!
---