Growing Upstream
TLDR: We are officially launching Upstream for Web and announcing our $3.25M seed round led by Ibex Investors. This post is long, but I…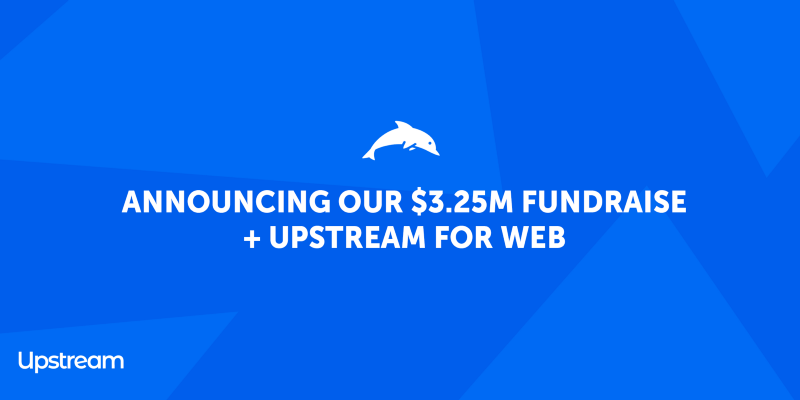 TLDR: We are officially launching Upstream for Web and announcing our $3.25M seed round led by Ibex Investors. This post is long, but I promise getting to the end will be worth it (there's a gift for you!)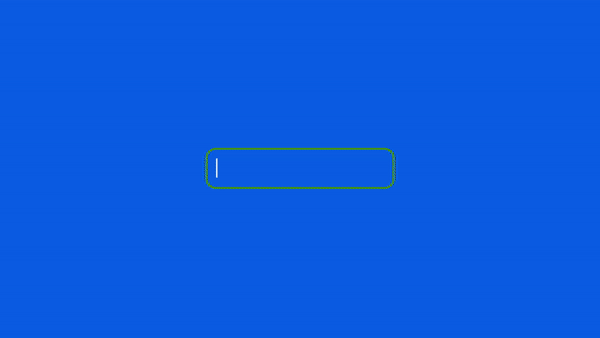 The purpose of this blog is to tell you where we're going, but I do believe it's important to first share where we've been and how we got here.
For the past 18 years, LinkedIn has had a monopoly over the professional social industry. A lot of people like to poke fun at LinkedIn (hence the "I'd like to add you to my professional network meme). But LinkedIn didn't become the oldest and most active professional social network by accident. They have one of the strongest core products for professionals (the digital resume and rolodex).
That said, you don't go to LinkedIn to meet people. You don't hang out and spend meaningful time there. Furthermore, your LinkedIn network is not a good representation of who you actually know and how well you know them. We see these places that LinkedIn isn't particularly focused and believe there are opportunities for multiple big companies to better serve the needs of professionals. We are going to be one of them.
The world has also changed in the past 18 years and even more so in the last year. From March 2020 to today, the workforce accelerated 15 years in 15 months and the "Future of Work" became just work. People are moving around in a way they have not before (both physically and career-wise). We believe this way of working is here to stay, and we are built to support this agile workforce.
In a world of work that has physically expanded and emotionally feels less connected, your network has to work for you in a way it never has before. This is where Upstream is uniquely positioned to help professionals build meaningful relationships.
How Did Upstream Start?
Like many people, I get energy from helping others. Throughout my life, regardless of the job I've been in, I have spent my time making introductions, helping friends hire rockstar talent, and connecting people.
When COVID hit and the job market took a dive last March, the amount of requests for help I received increased 100X. I noticed quickly that I was the bottleneck — my speed of responding to emails and brain capacity to connect the dots was the limiting factor to getting people help.
When my co-founder Michael and I sold our first company, SocialRank, in December 2019, we knew we wanted to help make professionals' lives easier. We had fleshed out the earliest version of Upstream throughout the summer of 2019 and sold SocialRank when we knew we were onto something with Upstream.
We had our lightbulb moment for Upstream in the form it is today when I told Michael how I wanted to be able to open my inbox and help the people in it meet each other and help each other. In many ways, that is exactly what early Upstream became.
I joke that we are building a product that people need, because I need it! We are the right team to build tools to grow and keep track of a professional's network because we so desperately want it ourselves.
What Does a Better Professional Community Product Look Like?
We believe there are no two more powerful forces in a professional's life than serendipity and generosity. Each of us at Upstream have gotten to where we are today both with the help of others and as a result of being at the right place at the right time. Our intention at Upstream is to create more "magical moments" of being in the right room at the right time with the right person.
Today, virtual networking doesn't always work. How many Zoom webinars have you been stuck in? Awkward group breakouts? Hour long intro calls? We designed Upstream with delight, efficiency, and empathy in mind.
If you've done an Upstream event before you know the typical event kicks off with an engaging discussion with a guest speaker (we've had everyone from Senator Cory Booker, Kirsten Green from Forerunner Ventures, Pablo Torre from ESPN Daily, Taylor Lorenz from The New York Times, Carly Zakin and Danielle Weisberg from theSkimm, among many others).
After the guest speaker concludes, you meet two or three awesome people on 1:1 video breakouts for 5 minutes each. The event pulls you from meeting to meeting so you don't have to deal with uncomfortable goodbyes. We believe that 5 minutes is the perfect amount of time to be able to tell if a connection will be helpful for you, in which case you can schedule more time, but not too long that you have to force conversation for a painfully long time.
We are proud to share that over 75% of the people who go to their first Upstream event, return for a second. Our community spread through word of mouth as generous, helping-oriented professionals told their friends. This way, you know that the people you meet on Upstream are here to help. Because of this one of the most common phrases said on an Upstream event is, "How can I help you?"
What's Next for Upstream?
Announcement #1: We are elated to announce the launch of Upstream for Web today. You can now attend any Upstream event from your computer! Our features are now at parity across iOS, Android, and Web.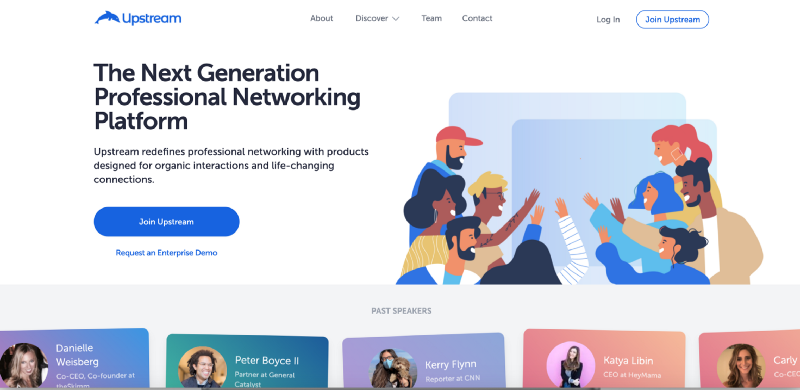 Announcement #2: We're also excited to share that we raised $3.25M from Ibex Investors, angel investors, friends, and many of the Upstream Admins and Community Members.
This seed round of $2.5M, in addition to a $750k pre-seed round in 2020 brings our total fundraise for Upstream to $3.25M. We will put this capital to work in supporting our community and continuing to build out our team to do so. Nicole Priel, who led the deal at Ibex, has been a life-long friend and was an early Upstream member long before we spoke about investing. This partnership is a testament to our belief that meaningful, generous relationships can change your life.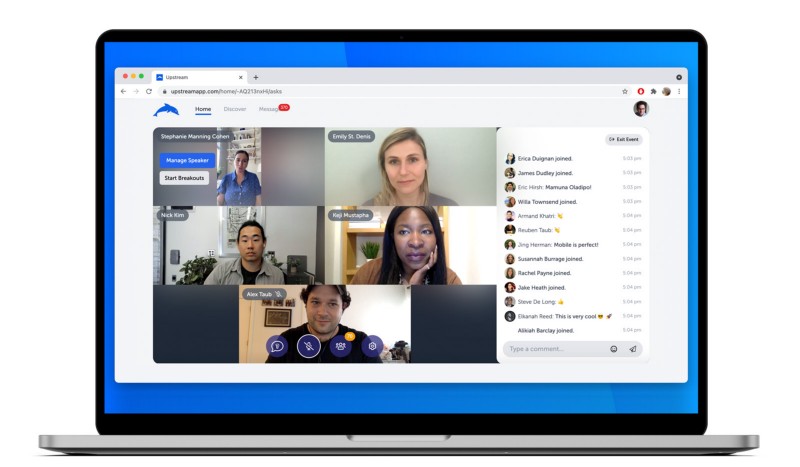 A Look Back on Our Community
We are coming up on one year of Upstream Events. From the first event we knew we had something special because after that first event, we were inundated with requests by people who wanted to launch their own communities on Upstream.
Nearly overnight we went from 3 to 30 communities and now have 200+. In our pipeline, we have interest from hundreds of communities that total 400,000+ members who want to start an Upstream community.
Our communities range from corporate communities (GE, General Assembly, Squarespace), across functional roles (Marketing, Business Development, Product and Engineering), location (LA Tech, NY Tech, Miami Tech), industry (Healthcare, Sports Business), affinity groups (Diverse Founders, LGBTQ+Up Community) and every iteration of community in between.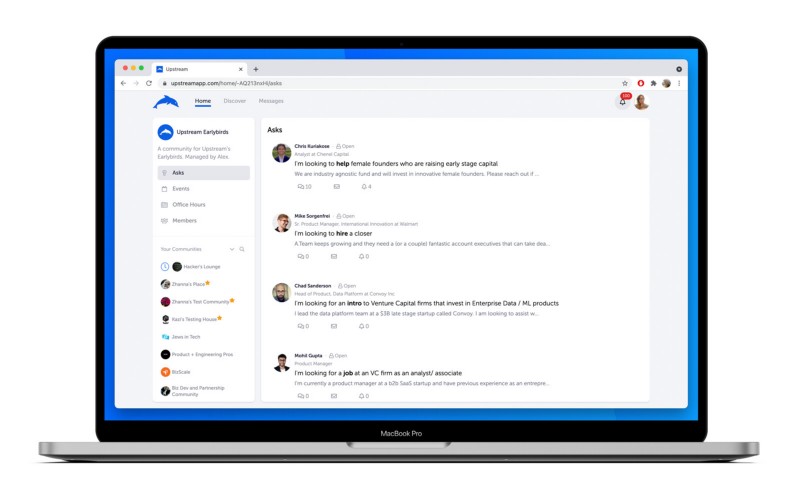 We are deeply proud of the diverse, generous, and values-driven community that has formed around us and are committed to continuing to build features that support our community. We are proud to have rolled out an optional "Self-Identify Your Pronouns" feature within the app back in November. This is just the beginning of the inclusive and accessible features we will add.
We have made eight key hires since November, hiring Sarah Wood as Head of Community, Paul Garcia as a Senior Software Developer, Alexandria Pugia as a Software Developer, Ja'dan Johnson as a Marketing & Community Lead, Ilana Wieder as Head of Growth Marketing, and Tracy Agyemang, Sarah Alister, and Sofia Guzowski as Business Development Interns. Our team spans time zones, geographies, disciplines, and backgrounds. We have long believed that if we want to support a diverse community externally, we must build a diverse team internally. We are proud of the team we have built and know that our product is better because of the rich breadth of perspectives and experience that our team brings to work every day.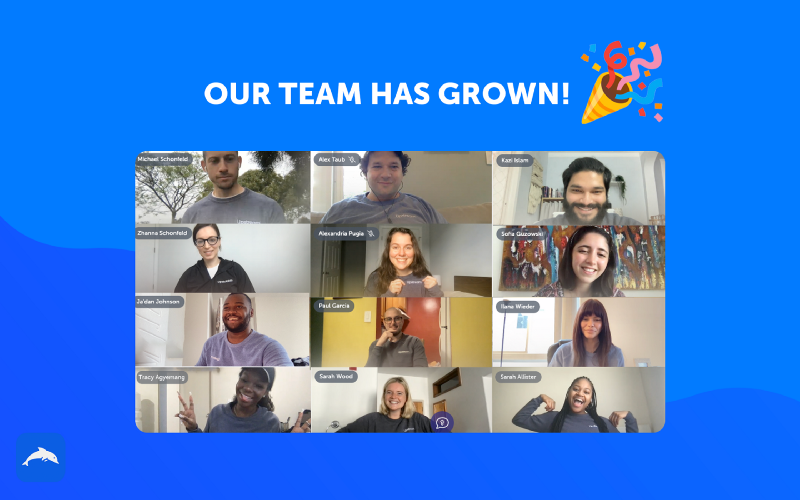 When we began with our first community, "Helping and Hiring," and launched the Professional "Asks" Feature, we were very much a monthly active product. With Upstream Events and Office Hours, we became a weekly product. With the products we are building now, we will evolve into something professionals want to use daily.
Every day, I scroll through the Upstream ask feed and see people getting jobs, raising funding for their start-ups, getting advice, and making meaningful connections. I am lucky to receive emails from people who have had their life changed by a person they met on Upstream.
So this is all to say, we're ecstatic with how far we have come but also know that we're just getting started. We're blown away by the early traction and our passionate community members. We are excited to build a better future for professionals together.
You can read more about these announcements in TechCrunch, Axios, Business Insider, ReadWrite, and Refresh Miami.
P.S. If you're still with us, want to say thank you for getting all the way to the bottom of this blog post.
Share your shipping address at this link to get a special Upstream gift at your doorstep!
---