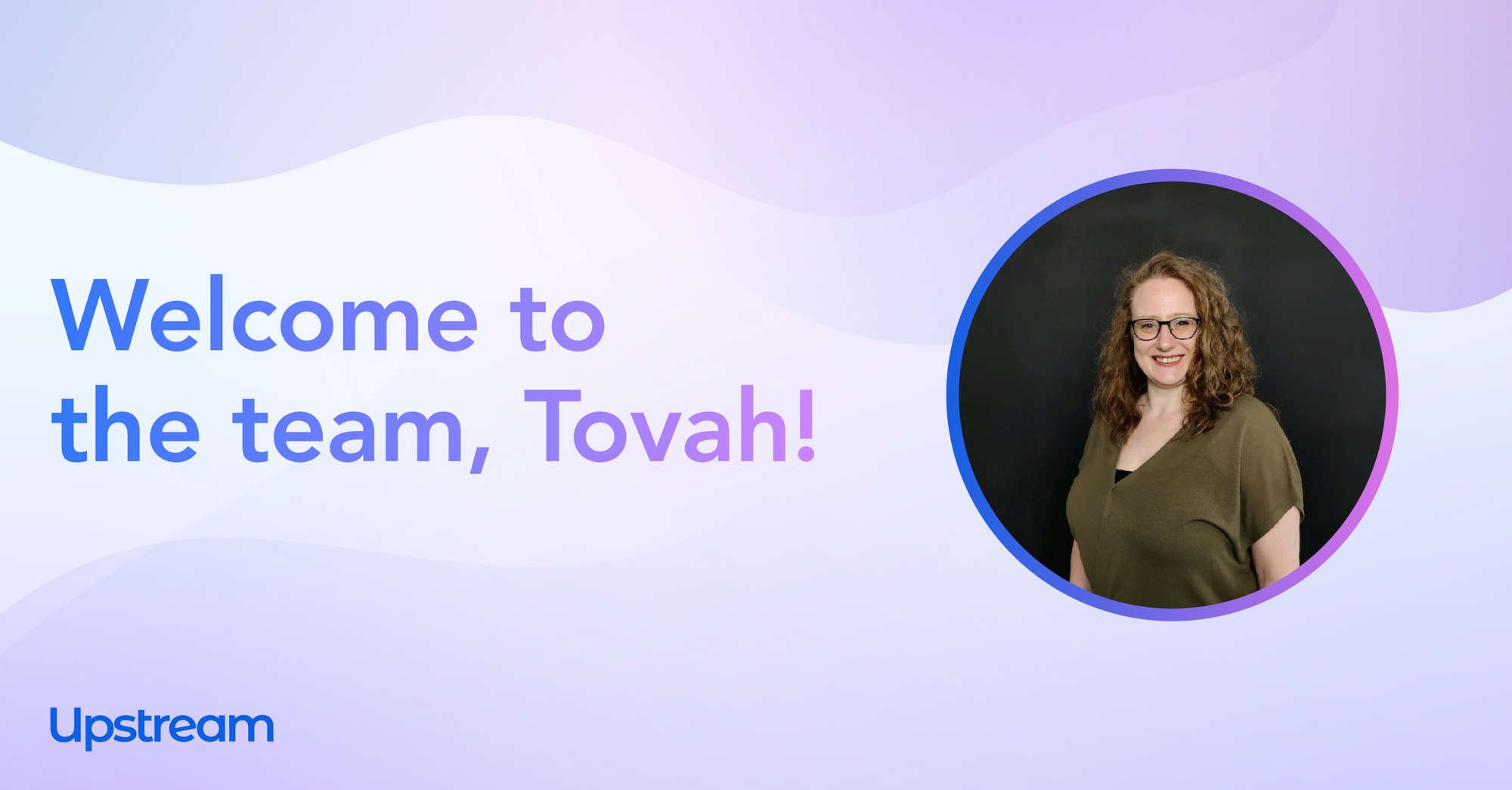 Welcome Tovah Simon to the Upstream team!
We're so excited to welcome Tovah Simon to our team as Head of Product!
Welcome Tovah Simon to the Upstream team!
Tovah (she/her) joins Upstream as Head of Product. She will be helping us shape our product vision and execute on our roadmap.
Tovah is an incredible product leader who has worked on everything from crypto wallets to health care. Tovah has previous experience at Caspar Health, Gnosis, Oppenheimer Funds, among others.  She enjoys working with products and companies as they develop a Product Vision and bring that vision to life.
Based out of Berlin, Tovah enjoys spending most of her time trying new recipes and out in the woods with her horse Kalle.
Join us in welcoming Tovah to the team! We're thrilled to be working together to continue building and growing our product.
If you are interested in joining our team,  please email us at [email protected].
---